Unique Focus
Retail
We were once told that one particular buyer from a well-known, prestigious high street store receives in the region of 30 brands a week for their consideration. Competitive isn't the word for the market we find ourselves in.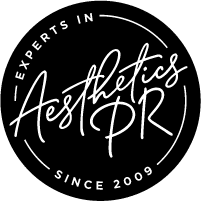 What gives your brand the edge is a team that has an existing relationship with your chosen store and the buyer specifically. Add to that a good knowledge of each store's strategy, a good track record for securing brand contracts and a tried and tested approach. 
We know what the buyers need to see before considering to offer you a contract. Some require exclusivity for a particular term, others, a limited run of stock. You may need to consider a retail exclusion zone, or developing a service to go alongside your product. 
Public appearances are the way forward for one particular store and exclusive deals for their customers are a must-have for another. We know what your chosen retailer wants, and at Mantelpiece PR, we have both the skill and the connections to help you deliver a successful PR campaign for your brand.
Here's how it works:
Our team has also secured in-store treatments and pop-up services for our clients so we also go beyond simple skus.
We agree on a retail strategy with you and create a hit list of stores and e-tailers in order of priority

We secure an initial meeting with your first choice(s) which we attend and presented the brand with a pre-approved presentation of the facts and the opportunity

All feedback is sup[lied to you and any constructive criticism shared and worked on in advance of a second meeting

You attend our second meeting at which we also discuss our PR campaign and the promotional support we are able to offer

Final decision made and contracts negotiated