Unique Focus
Branding Workshop
Ever thought about a branding workshop? Creating a brand goes far beyond designing a logo and choosing a colour palette. The artistry comes after you have established the core of your brand which should inform every single brand decision and choice. Whether you require a brand refresh or have a blank canvas to work with, the principles are the same.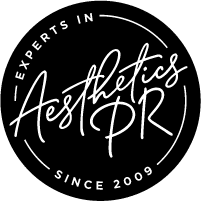 In an engaging and dynamic one day work shop we inspire you and your team to take part in the various exercises to harvest all those brand gems that help us create your new, or new and improved, brand.
Throughout the session we provide industry-specific insight and do a bit of market landscaping so that all our ideas and creativity have context.
Following our session we report back with the group's thoughts and generate:
Brand Values – these serve as the core of your brand, the guiding principles for everyone that works within the company. Your reason.

Brand Vision – your blue sky dream for the future of the business and its place within the world

Brand Mission – the task ahead and how you use your unique position to achieve your vision

Brand Promise –the outward expression of what you guarantee for all those that invest in your brand or service

Brand Name – a short-list of options generated by the group for your reconsideration
Our findings can be shared with your chosen web designers and creatives and should you require our recommendations, we have a carefully curated list of trusted service providers we can send your way.