Unique Focus
Awards
Over the years, we have won over 40 awards for our clients.
Luck has nothing to do with it.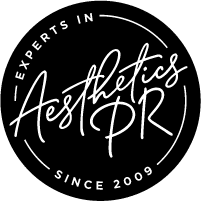 Awards are an integral part of our work here at MPR. We recognise that an award win equates to an uplift in sales, an increase in credibility, inspires trust and forces recognition. An award win is a brand halo and you need one.
You're only as good as your last award. If that was over a year or two ago, it's time for another. Submitting award nominations is a skill we have developed and used to positive effect since our beginnings in 2009. But knowing how to draft a successful awards submission is only part of the job.
Each award opportunity has to be treated individually and all key decision makers identified
In the months leading up to judgment day we make contact with each and every individual involved and offer them a chance to have a face to face full brand briefing meeting
A first-hand experience of the product or treatment Is arranged and feedback shared
We iron out any concerns, answer questions and clarify any areas necessary so that when it's time to make a decision, everyone is best placed to nominate your brand
The award submission is drafted and entered in good time and we check it was received safely
Awards
Mantelpiece PR was recently awarded finalist in the Best Clinic Support Category at the Aesthetic Awards. We'd enter again, but since then, our client owns the Awards so we can't. Ah well.
Our clients have won awards from; Aesthetics Awards, Attracta, Beauty Bible, Beauty Shortlist, CEW, Cosmopolitan, GQ, Good Housekeeping, Harpers Hot 100, Men's Health, Mother & Baby, My Face My Body, Pure Beauty, Shortlist, Stylist, Tatler Beauty Awards, Woman and Home, Women's Health, Vogue to name a few.