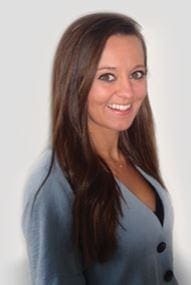 Chloé Gronow, Editor & Content Manager at Aesthetics Media (Aesthetics journal, Aesthetics Awards, ACE, CCR)
Can you believe, next year sparks the start of a new decade?! This realisation came to me while the team and I were putting together our 2020 content plan last month and got me thinking, what will define the 20s?
The past 10 years have largely been dominated by discussion on the lack of regulation within aesthetics, so of course improvements in competency and accountability are what we most desire.
According to the annual BAAPS statistics, certain cosmetic surgery procedures such as blepharoplasty and browlifts are in decline; likely due to the rise in high-quality non-surgical procedures available, which are very much in demand. Unfortunately, with this demand comes a rise in unscrupulous practitioners whose priorities lie in profit, rather than the safety and wellbeing of patients.
There have been petitions, reviews and countless debates on who should be performing treatments and how they should be regulated, but until the Government brings in legislation it seems unlikely significant progress will be made. But that's not to say each person or company in the specialty can't make a small difference. For Aesthetics, our aim is to encourage best practice by offering our readers and event attendees as much evidence-based education as we can, while championing those who uphold high standards through the Aesthetics Awards.
For example, social media is making it increasingly easy for practitioners to promote their services unethically and, crucially, against very clear advertising guidelines. This year, however, we have noted a positive increase in the Advertising Standards Authority (ASA) sanctioning those who do not comply. As such, we have made a conscious decision to report on these rulings across all our platforms. Doing so, we hope, will inspire practitioners to educate themselves on the rules and adopt best practice going forward.
Moving on, what about treatments? How do we expect these to develop?
Body contouring utilising heating and freezing methods have now been around a while, so it was refreshing to see the introduction of EmSculpt this year, which uses high-intensity focused electro-magnetic (HIFEM) technology to aim to build muscle and reduce fat simultaneously.
Other companies, including Cynosure with StimSure and Allergan with CoolTone, are in the process of releasing similar products, so we look forward to interviewing practitioners on their success rates and patients' reception to these innovative treatments over the next few years.
We're also anticipating the arrival of new botulinum toxins and are intrigued to see how they will impact the UK market in the coming decade, which is currently dominated by Botox, Azzalure and Bocouture. Our Clinical Advisory Board Lead, Mr Dalvi Humzah, wrote an intriguing article on this topic earlier this year, in which he described the new products and technologies set to come to market, such as the development of liquid injectable toxin and topical toxins.
With dermal fillers, we expect to see greater understanding of techniques for full facial rejuvenation and product-patient suitability. The quality of education delivered by filler companies in the UK is improving each year, with huge demand to attend sponsored agendas at conferences such as CCR and ACE. So much so, that the ACE clinical agenda will be entirely led by some of the most renowned companies in aesthetics in 2020. Lots of companies have already signed up to exhibit at both ACE and CCR, where we expect to see lots of new products and treatments on display. These events offer a huge opportunity to get a real insight into the development and increasing value of the medical aesthetic profession, so we're excited for what the future holds.